Everything is going very slowly on the house right now. A modular might be faster than having a construction crew come out and build a house right on your lot, but it ain't fast. They do about 2 or 3 hours worth of work about 2 or 3 days each week. I'm sure they're busy and we're not the only people, but some communication would be awesome. We never know who is going to show up or what they're going to do. Especially fun if they need us to be here or need to communicate with another part of the process. Like when the plumber needed to talk to the hvac guy but didn't know when he would be here to do that. It's hard to get the hvac guy to come out with no notice. So anyway the garage is coming along (my husband and his brother are doing most of the garage). It still needs shingles on the roof and siding, plus the overhead door, walk-in door, and windows (which match the house windows)
view from the north side-no openings on this side at all.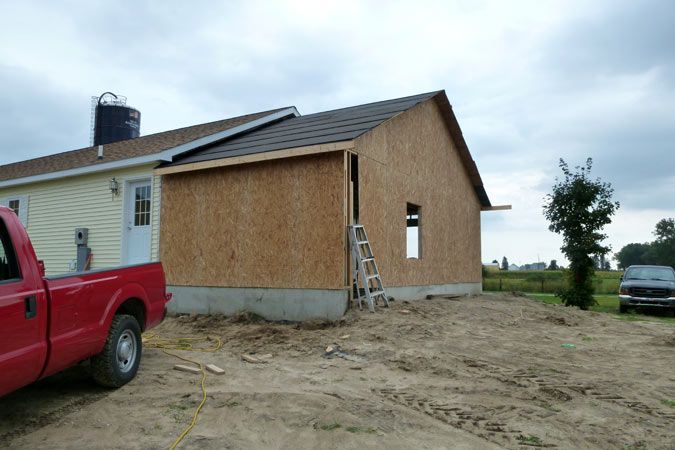 view from the west-there will be one more window and on the very left side, a walk-in door.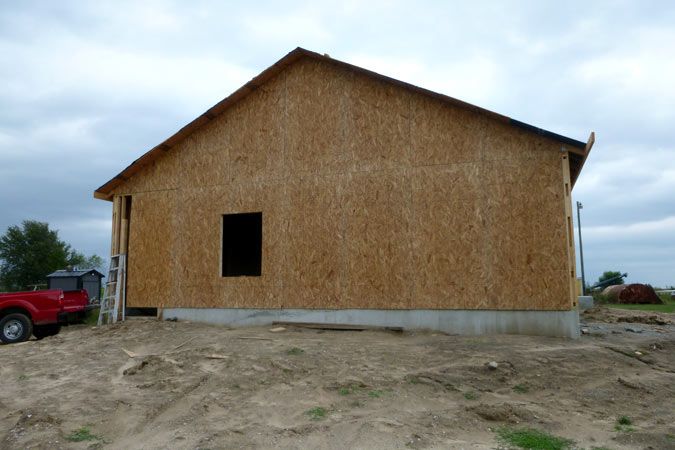 from the south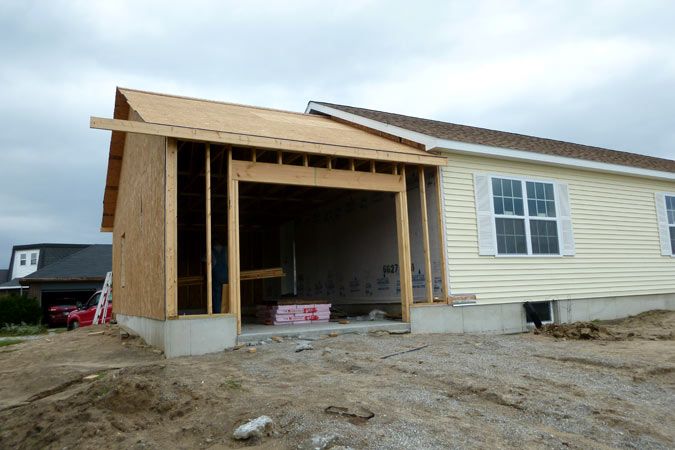 and the inside of the garage-the basement stairs are at the very end of it and the door to the house is right next to them.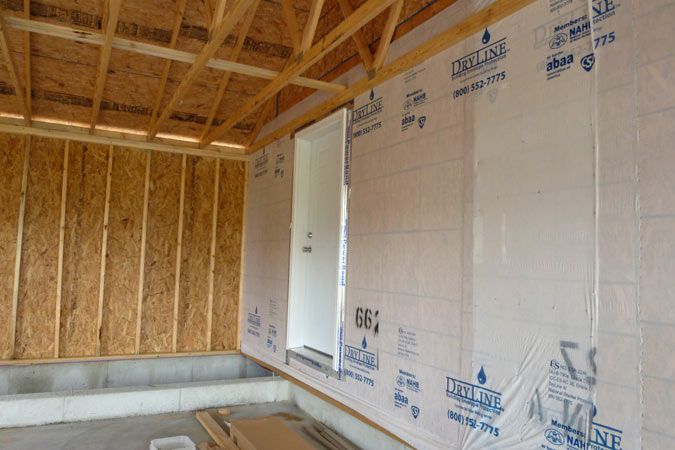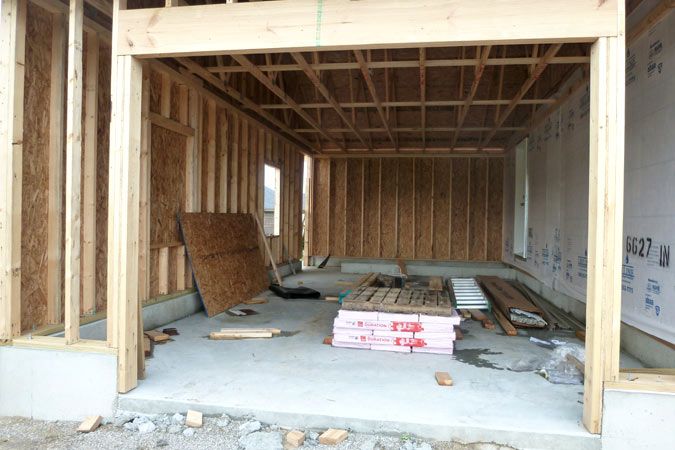 The carpet was finally laid-here it is in one room (all of the carpet is the same). I would rather have less carpet or none but someone insisted on it in the bedrooms and living room.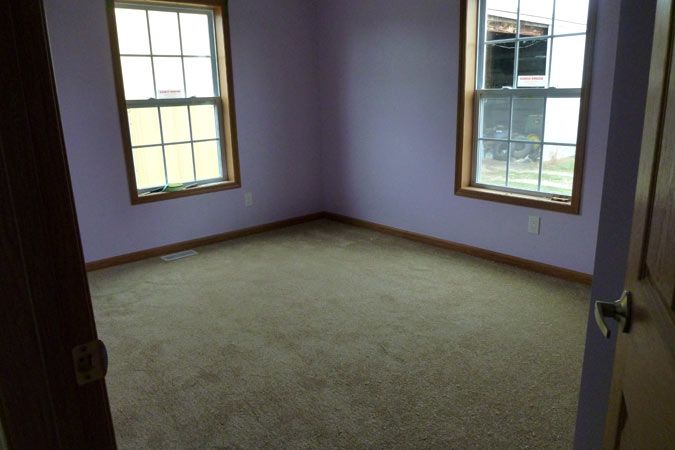 And the floor in my sewing/craft room. I love black/white checkerboard floors and wasn't able to get them in the kitchen or bathrooms using sheet vinyl (which I wanted to make it more waterproof) so I got it in here. I love this floor.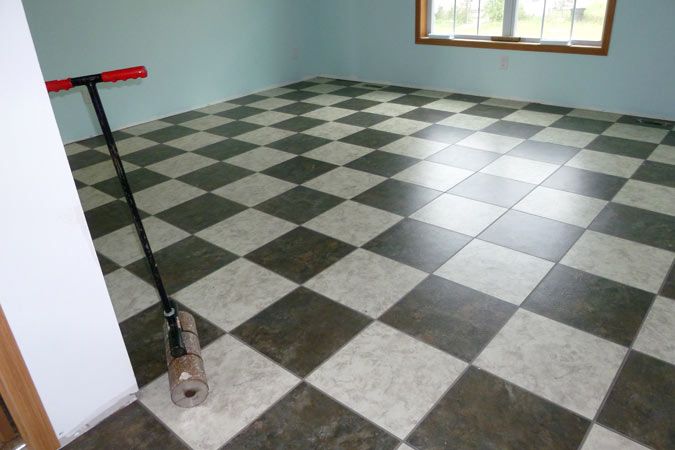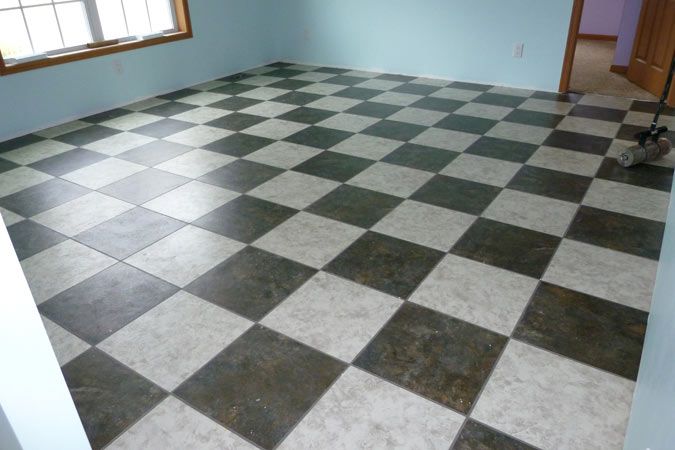 And the porch. We're just getting a small 6 x 6 front porch and will be putting a medium size deck on the back of the house next summer. This porch is not done-there will be a gable roof over it and some posts, and a step on one side.