We've started to do some painting. There's plenty of masking in every room and that takes more time than the actual painting, I think. Anyway, pictures.
dining area (
sherwin williams retiring blue
)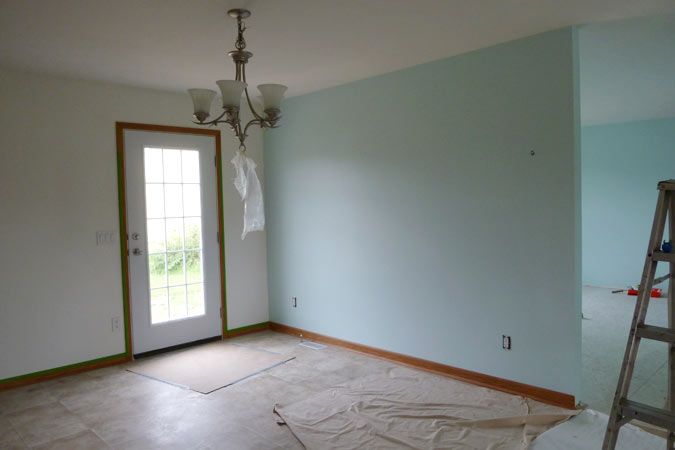 here is my craft/sewing room. I'm super happy with this color which is the same as the dining room even though it looks different in these pictures. It will also go in the kitchen and kids' bathroom.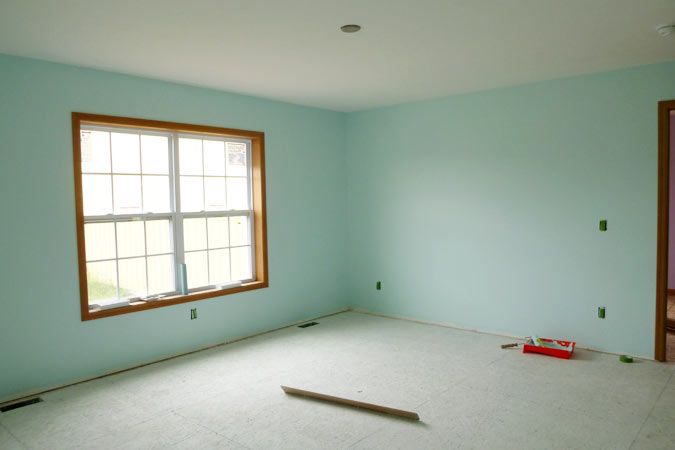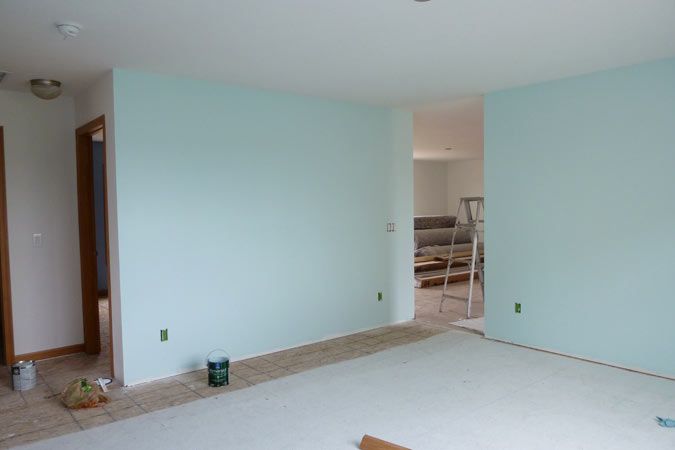 and the kids' rooms (we ended up painting all three)
sherwin williams teaberry
: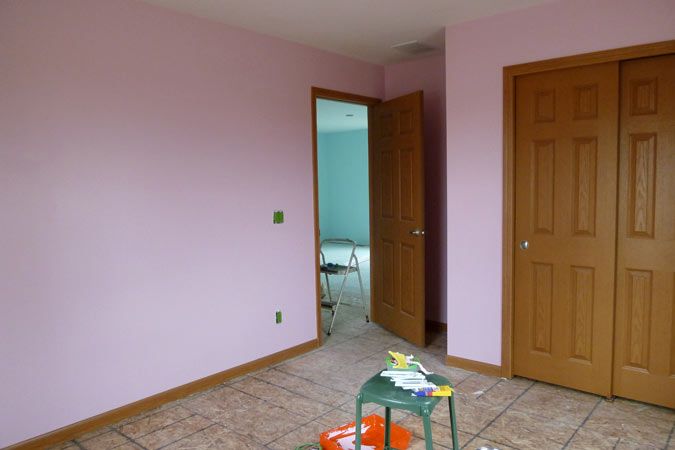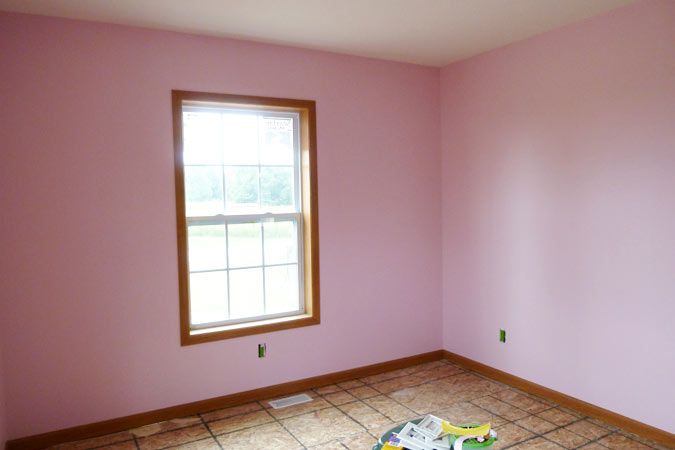 sherwin williams potentially purple
: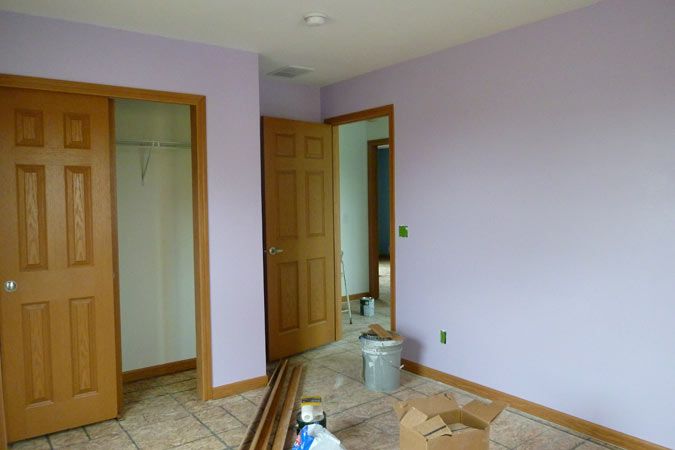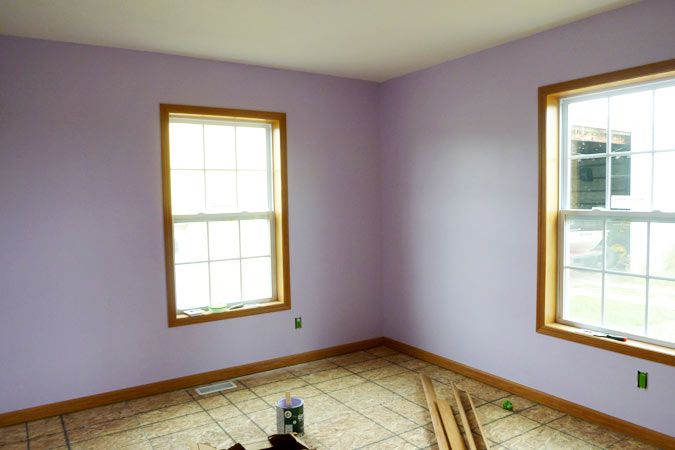 Behr Windsurf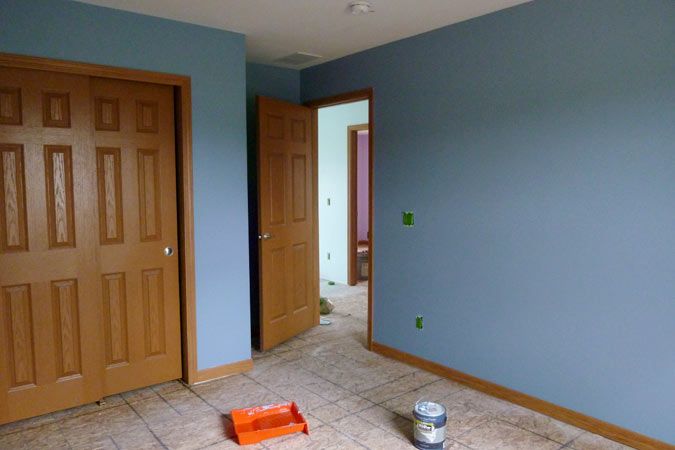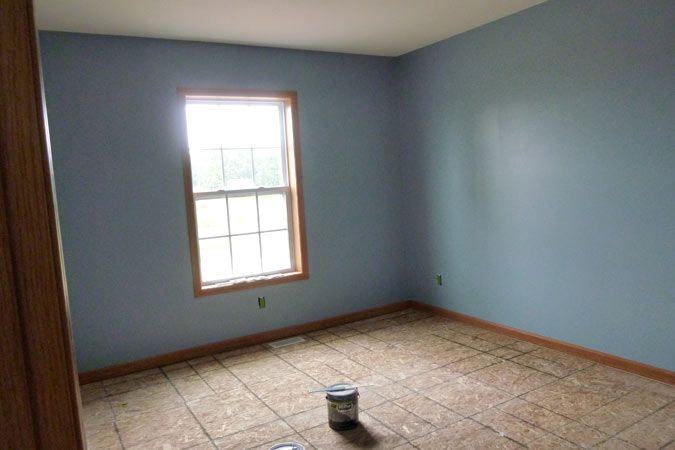 and just for fun, this is Phineas and Daisy sharing a bed. We ended up buying a second one, because Daisy is too afraid to get up there when Phineas (who is the cat, by the way) is sleeping on it. And we originally bought it for the dog because she has arthritis. This time we told her to get up there so she did. Phineas was in his usual bed-hogging spot. The middle.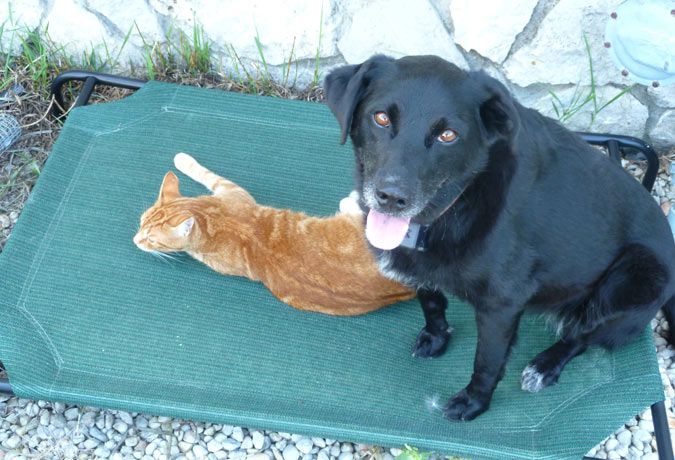 ...