It's been 8 weeks. Crazy, since it was supposed to be 4-6 weeks. It's hard to be on schedule, though, when the workers doing the finish work only show up once a week or so and only stay for a couple of hours. The house isn't 100% done but it's done enough. They'll finish it but we need to get moved in. We have no furnace in our old house now (we moved it to the new one) and it's getting chilly.
So here are some pictures I took today.
Garage-west side (this will have siding eventually)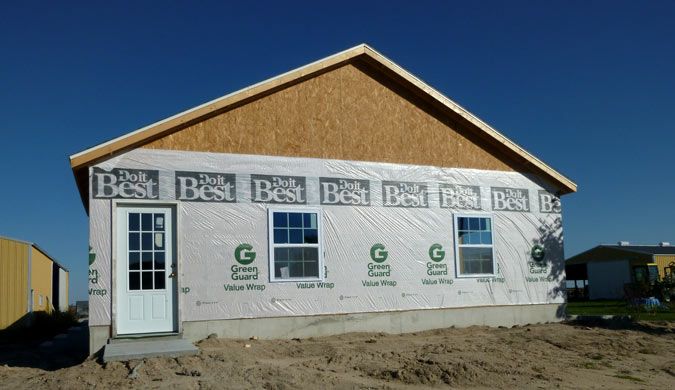 Front views: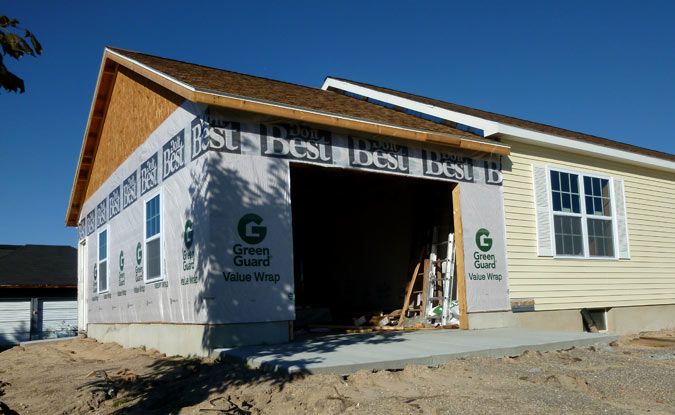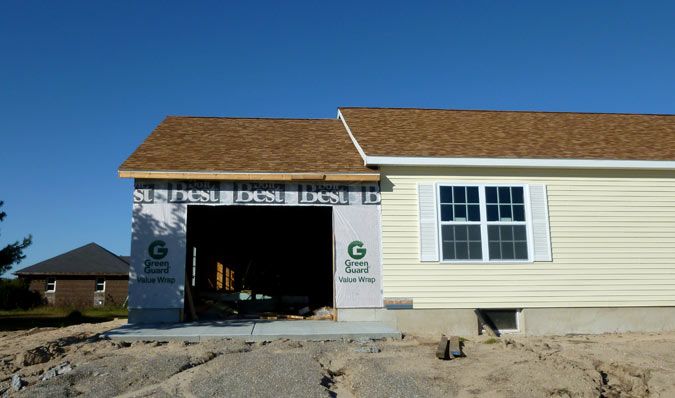 The steps going into the house
And to the basement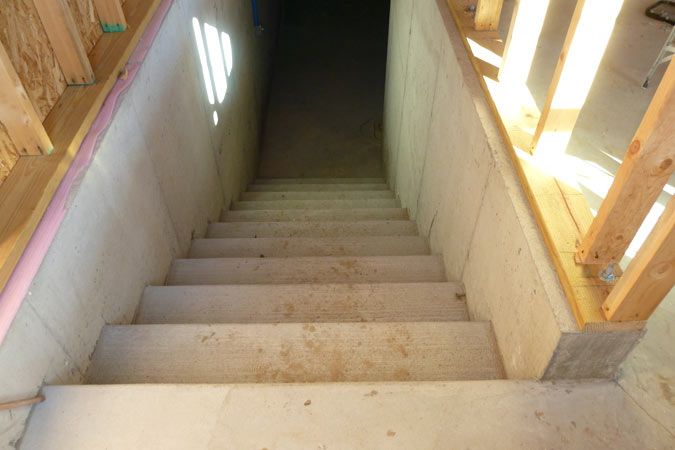 Our tiny porch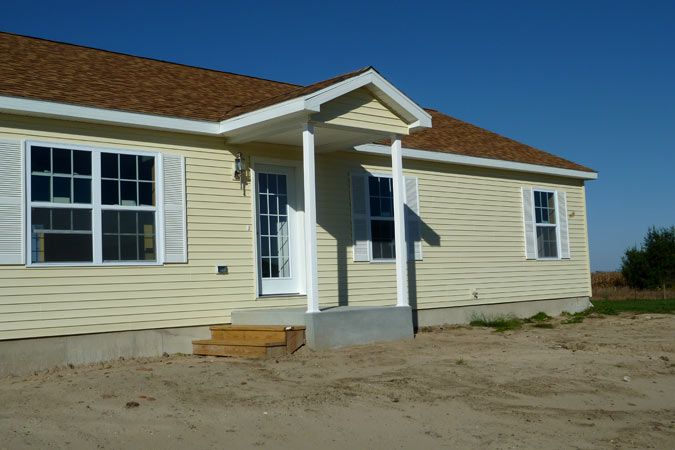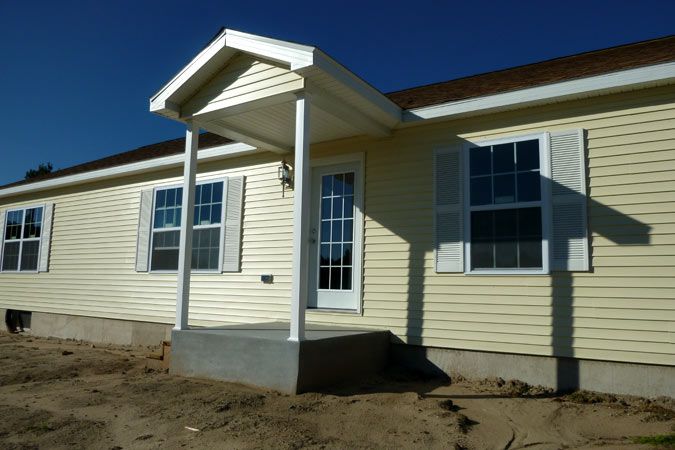 This is a pullout trash I installed in the kitchen today. It's much cheaper to do it this way than to buy the cabinet with the built in pull out. I bought this at Menard's for about $60 total.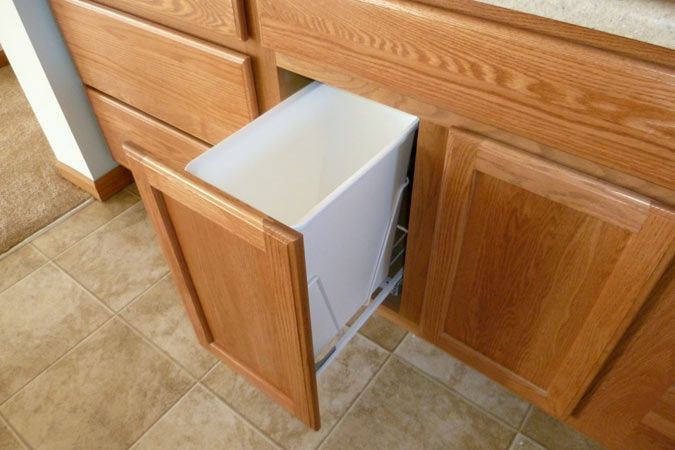 These are 2 extra cabinets for the kitchen. The open one is an old cabinet I had in my craft room. We varnished it and it will hold my vintage pyrex on top and whatever on the bottom. The other one, which doesn't match, is one we bought at a local discount center. It is made of solid wood and was only $160. Only thing is, they don't have a lot of finishes to choose from. I don't mind mixing different wood finishes though. Not at that price. The cabinets that Home Depot has are $199 and made of solid particle board, plus they're totally unfinished. I like this one better. I got the letters from Hobby Lobby.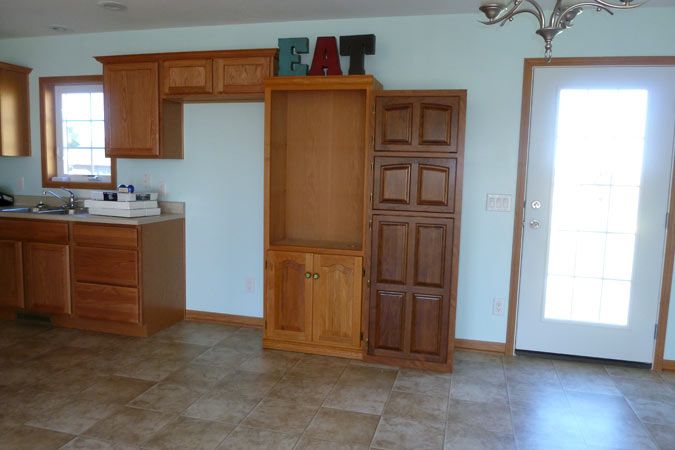 The ceiling fans-I love that these are switched separately. One wall switch for the fan, and one for the light. I also put a dimmer in the living room so we can dim the lights at night if we want to. This is the one in the living room (same one is in the master bedroom)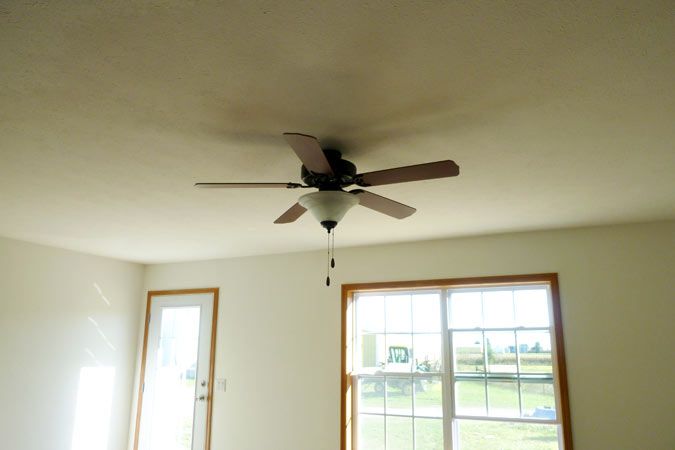 And my sewing/craft room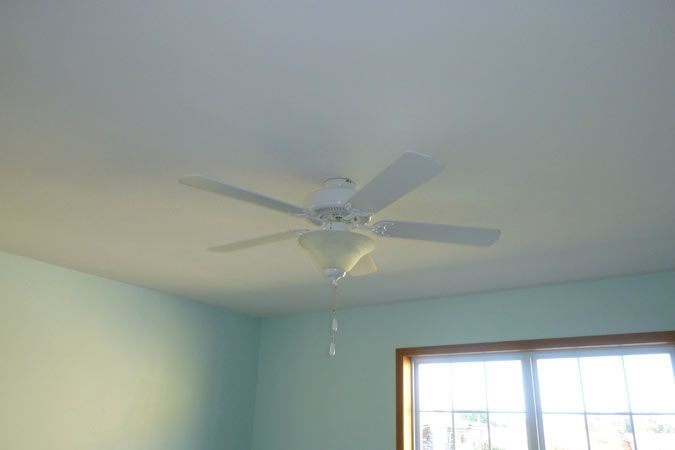 And one of the kids' rooms-anyone who knows my kids will know whose room this is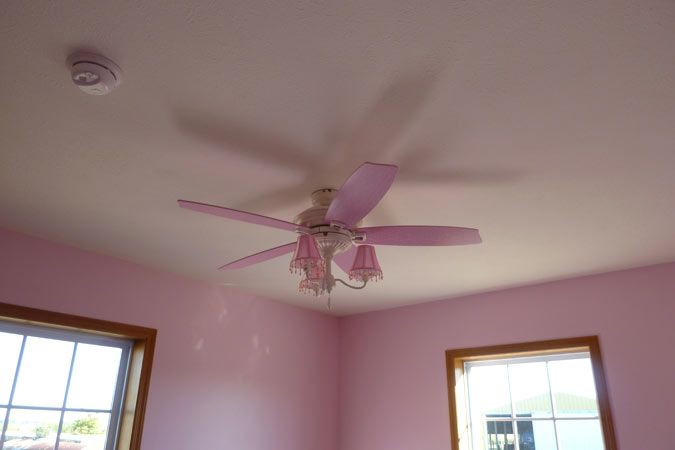 Plus an area rug from Big Lots that I bought for $30.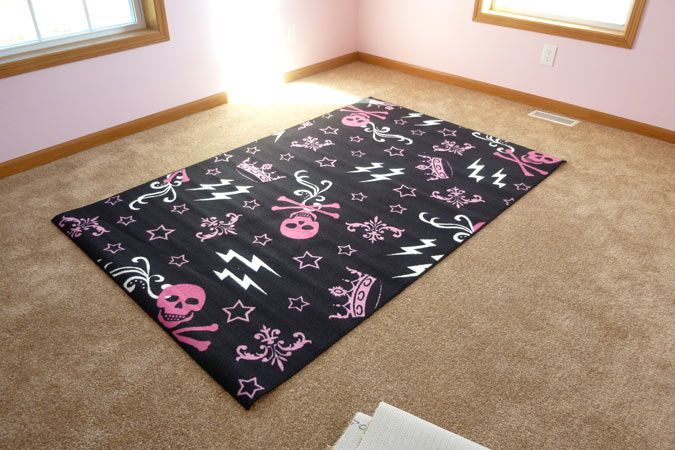 The bathroom closet-this will be handy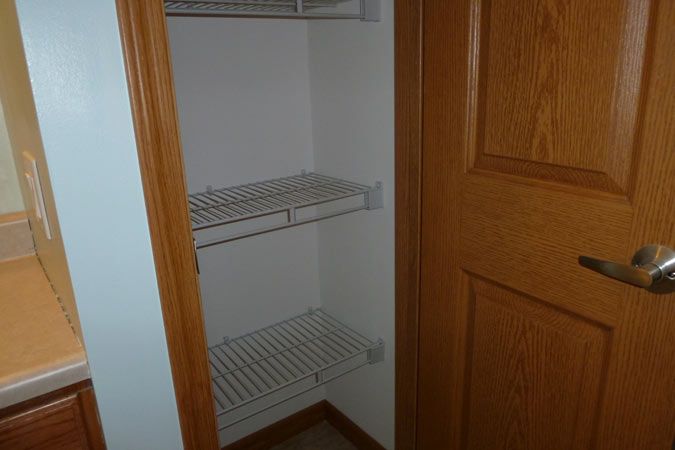 This isn't finished but here is the backsplash-this is where the cooktop will be. We still need to put the trim on the edges. This stuff is called Aspect Metal Tile and it was pretty easy to install.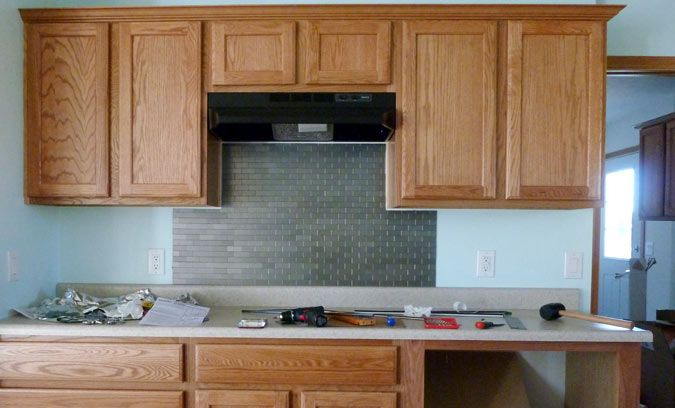 And this is an old vintage stool I bought last summer that we repainted and recovered. Click on the picture to go to my other blog post with more info and pictures.