The kitchen is painted. We still need to add the backsplash behind the cooktop and also the cooktop and oven (those will obviously be added right when we move in since I still need them in our old house). There's still a lot of dust, plastic, cardboard and other project paraphernalia but here is the kitchen so far. The color is Sherwin Williams Retiring Blue and for the kitchen we used a semi gloss finish. It doesn't look a lot different than the satin though.
The oven and stove area.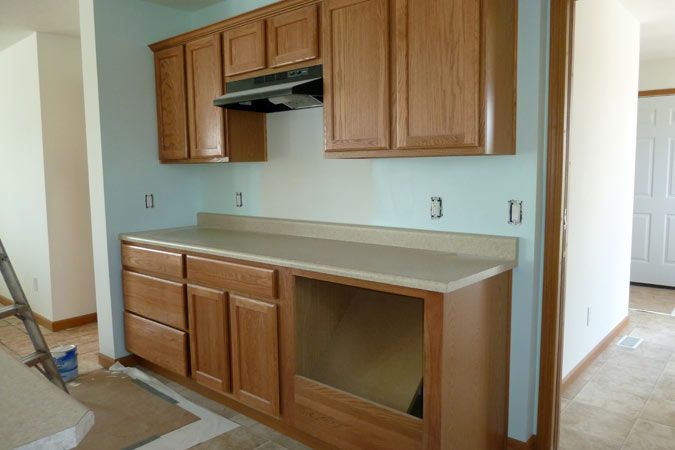 The view from the dining area (left doorway goes to the master bedroom and the one on the right goes to the laundry room).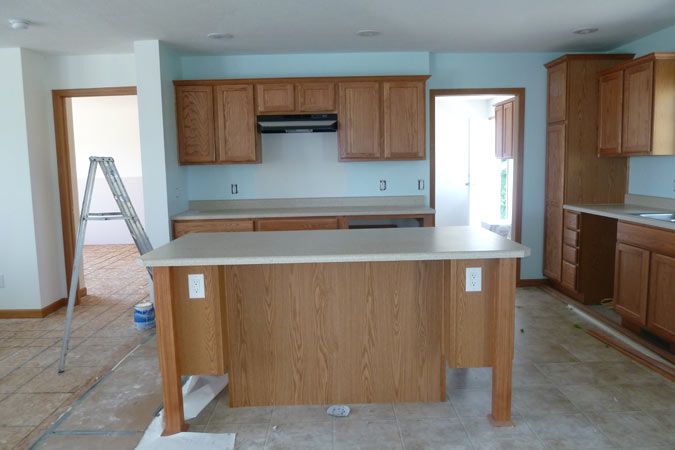 Sink area (fridge obviously will go on the right and the dishwasher to the left of the sink). I am getting a different faucet because I'm spoiled that way. I want one with the built in pull down sprayer. Only one sticky-outy thing to clean around.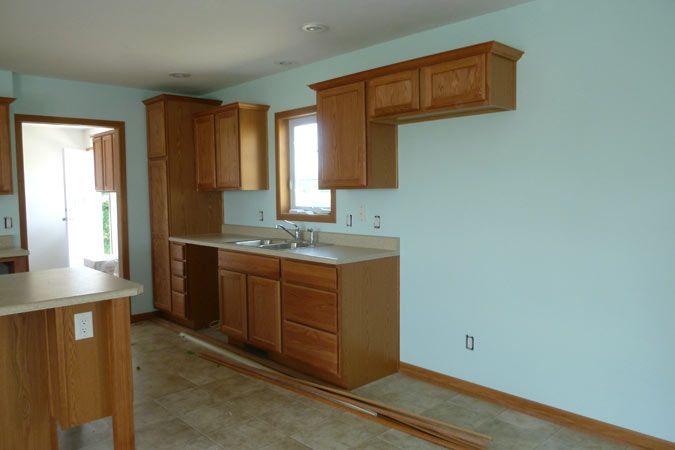 The island. This end has solid doors...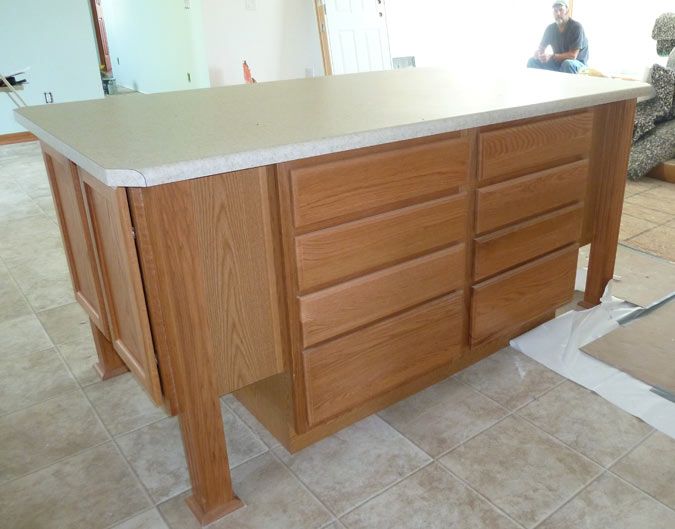 and this end has glass doors (taken before the walls were painted).