Today the excavating/cement crew came out and dug the basement. Here are some before, during and after shots. I took these from two angles, standing in the same spots each time. I'm planning to take all of my progress pictures from these two spots-whenever I remember.
The site, before any digging (ignore the grain head in the 2nd picture-Steve moved that before they got started).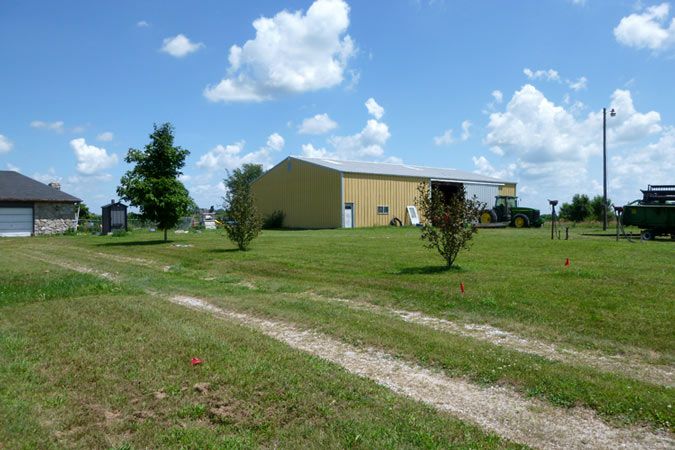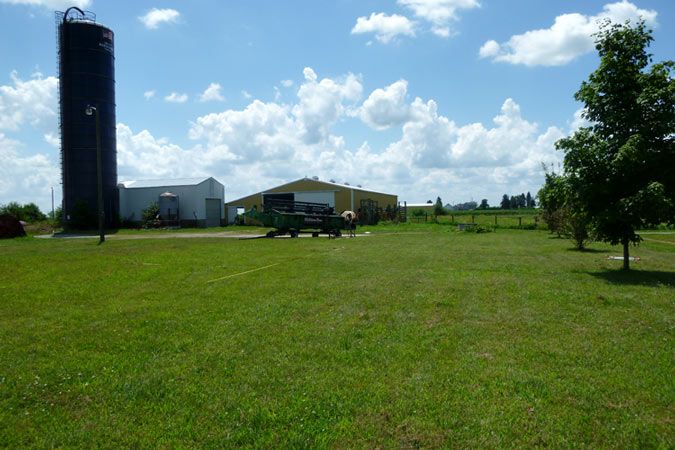 during the dig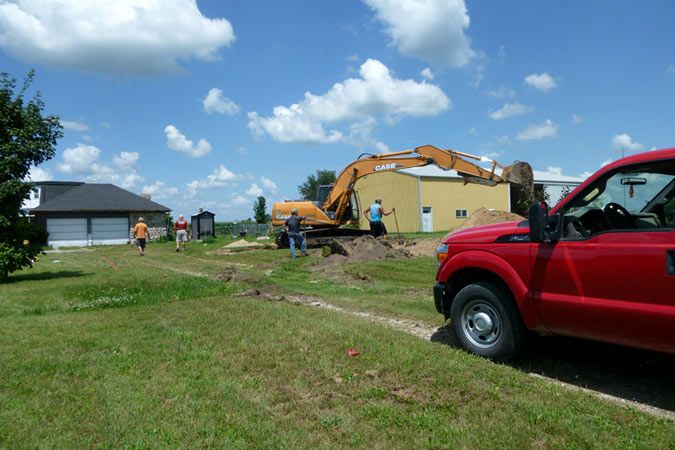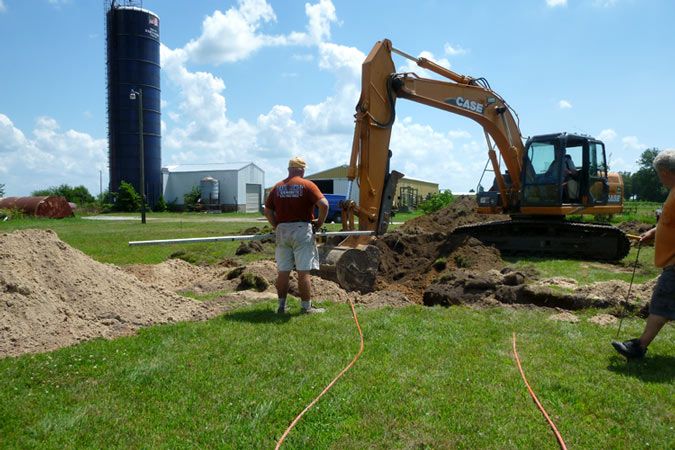 after the dig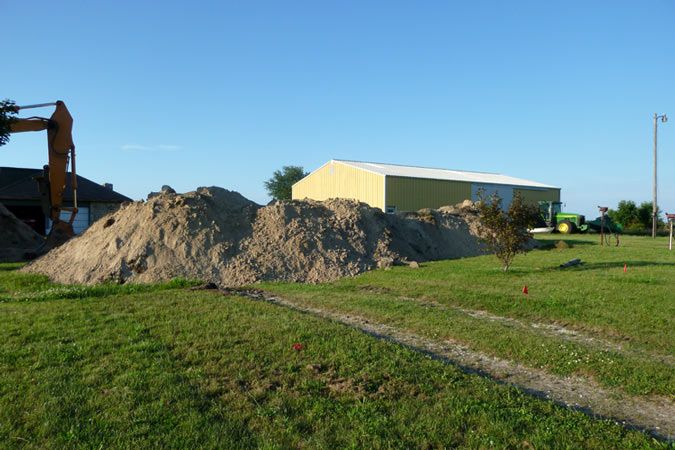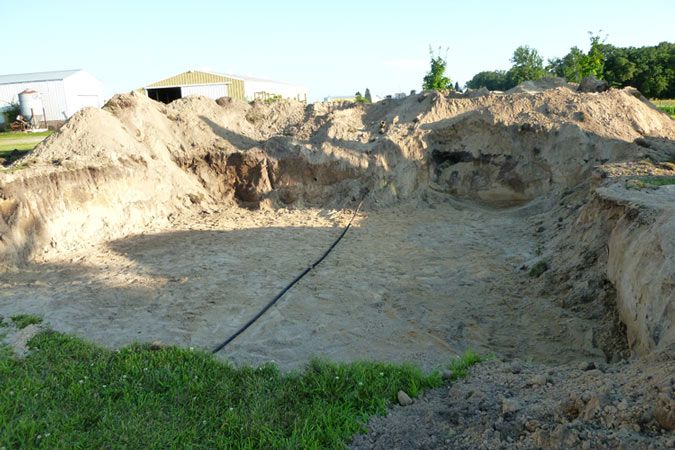 Tomorrow they'll come out and do...something. Maybe the footers, whatever those are.