Since nothing is happening with the foundation right now (they're letting the concrete cure) here are 2 of the ceiling fans we've bought. Actually 3 but 2 are exactly the same.
This one will go in the living room and master bedroom. The price was right so even though it's probably a little big for the bedroom, I got it anyway. We didn't have many choices after all of our requirements. It had to be fairly close to the ceiling since our ceilings are 8'. Also, we didn't want exposed bulbs, and I wanted it to have at least three 60 watt bulbs. This one isn't as flush as we wanted but it's as close as we're gonna get.
This one will go in our younger daughter's room. She loves pink and insisted this is the one she wanted. Pretty fancy! Her room will also be painted pink. eek. I'll share the exact color in a later post. She also wants black curtains. **shaking my head**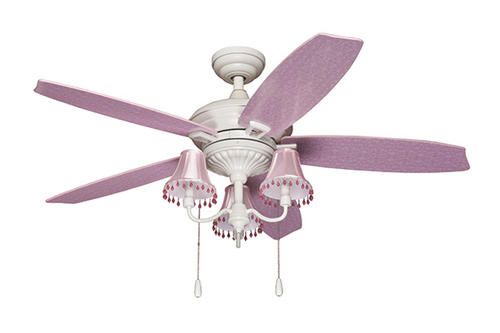 The other two kids couldn't care less what theirs look like, so for now, we'll be reusing our current bedroom fans in their rooms. They are really outdated (think shiny brass and schoolhouse light fixtures) but they don't seem to mind. Also, I need to buy one more fan for my craft/sewing room. I didn't want another of the same fan so I'm still looking.