Today they dug and poured the footers. I think I have figured out that those are the outer edges of the foundation or basement, where the exterior walls will sit. Here are some pictures:
Digging them out-you can see the little trench dug out all around the edges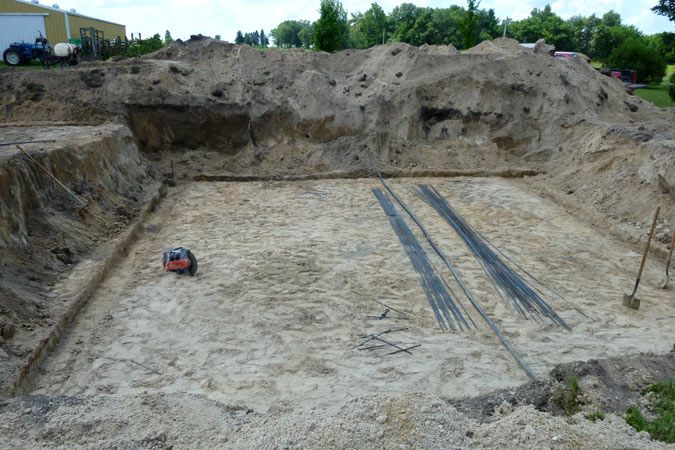 Digging out where the stairs leading to the basement will be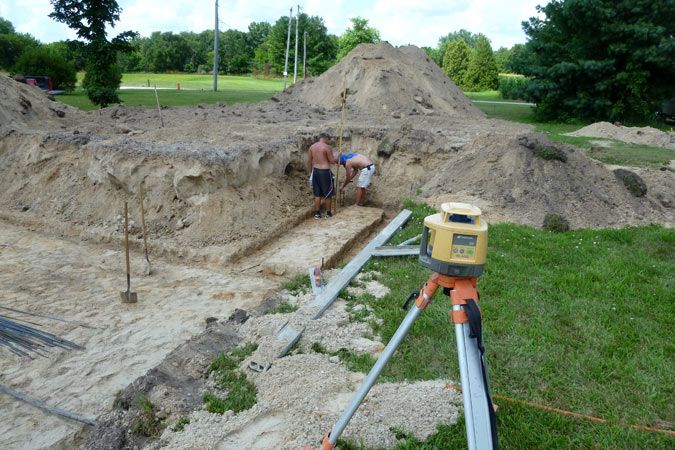 Concrete going in (or is it cement? I'm never sure)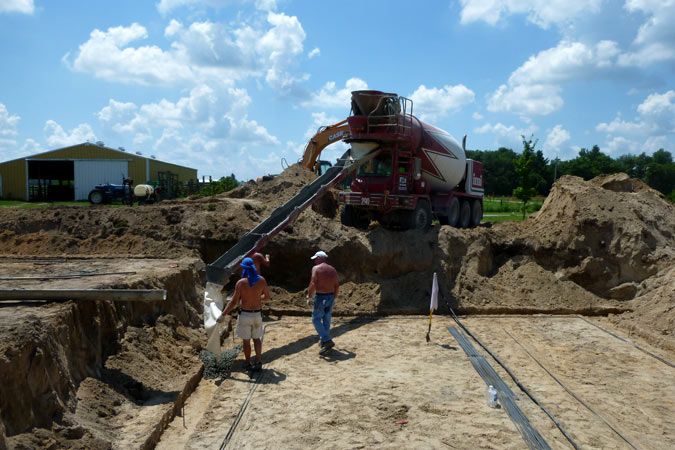 View from the west side. You can see the stair area in the foreground, the basement in the middle, and in the back, the crawlspace. There will only be a partial basement but still plenty big for lots of storage, the wii and kids' tv, my treadmill and maybe a pool table.If you look waaaaay in the background, you can see my turquoise blue chicken coop.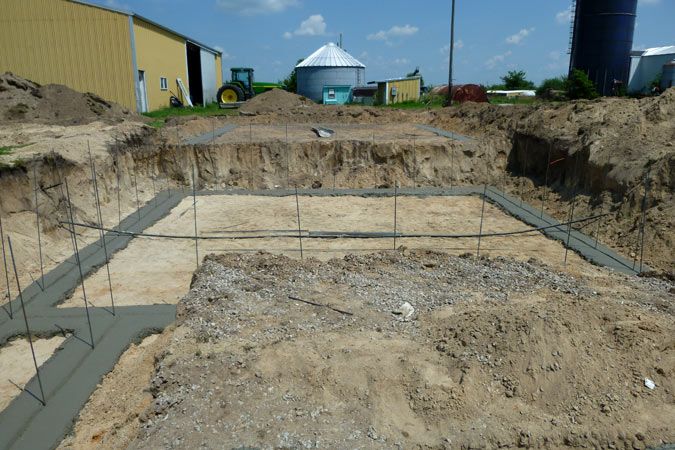 Better view of the stair area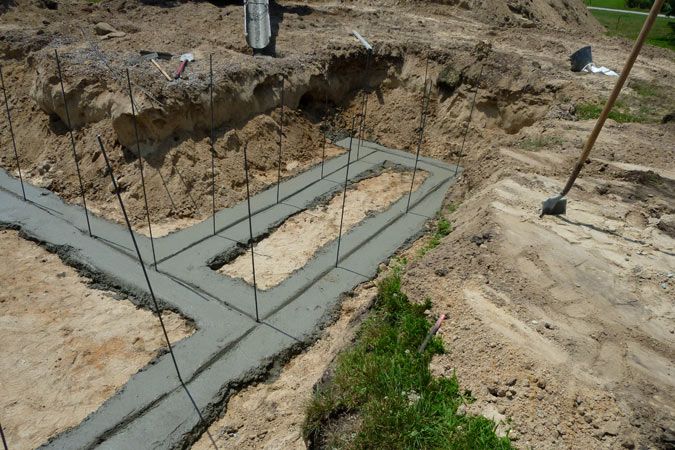 And these last two are the ones I took after the end of the workday from the same spots as before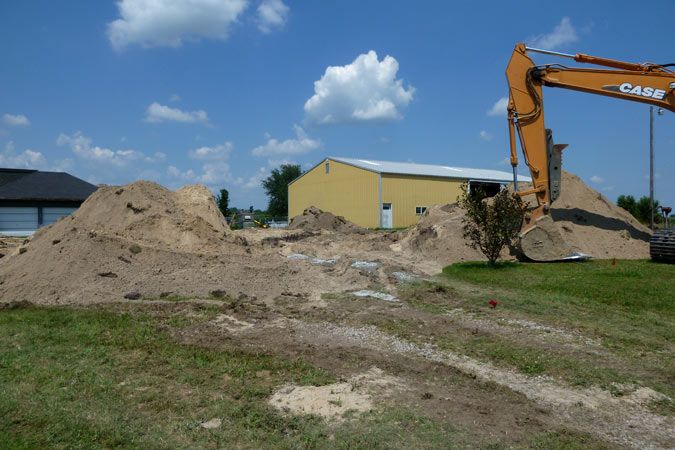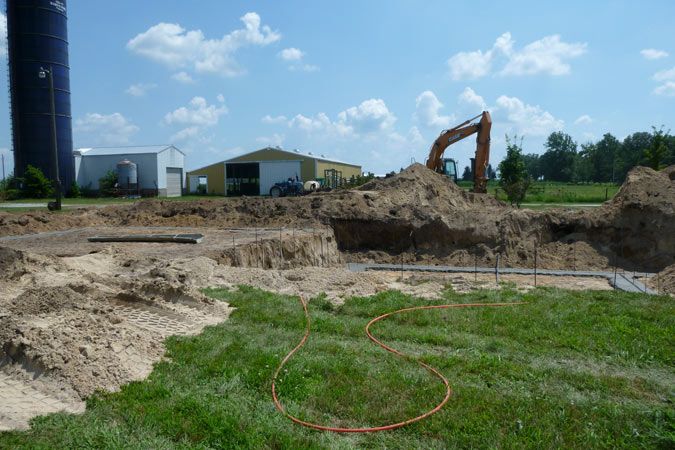 Tomorrow I think they are going to set the forms for the basement walls and foundation and pour them. There's a heat advisory for tomorrow so I hope the guys stay hydrated. I have the ice bucket all filled up and ready.